A couple weeks ago I went on an amazing 5 day trip to Oaxaca city to visit two very good friends and to visit a couple of my favorite mezcal producers and their palenques while also making new friends. What a great trip. Was truly a great experience to finally see first hand how things are done and how differently they can be done. Thank you to everyone who made this happen. I will be returning soon.
My 5 day guide to all that was good
Ulises Torrentera of InSitu Mezcaleria
Our second day we met Francisco Terrazas and he took us out to the town of Sola de Vega to meet master distiller Solomon Rey Rodriguez (Tio Rey) who produces for Vago mezcal. About 2 1/2 hours outside of Oaxaca city and in to the mountains we arrived at Tio Rey's home and palenque. He welcomed us in, showed us around and gave us copious amounts of mezcal for hours. His wife made us an amazing goat stew and I took a nap in a hammock. Hospitality at its finest.
Solomon Ry Rodriguez (Tio Rey)
Reading the ABV from the bubbles
Almost all of his mezcals were stored in old water bottles.
The in ground oven used to smoke the agave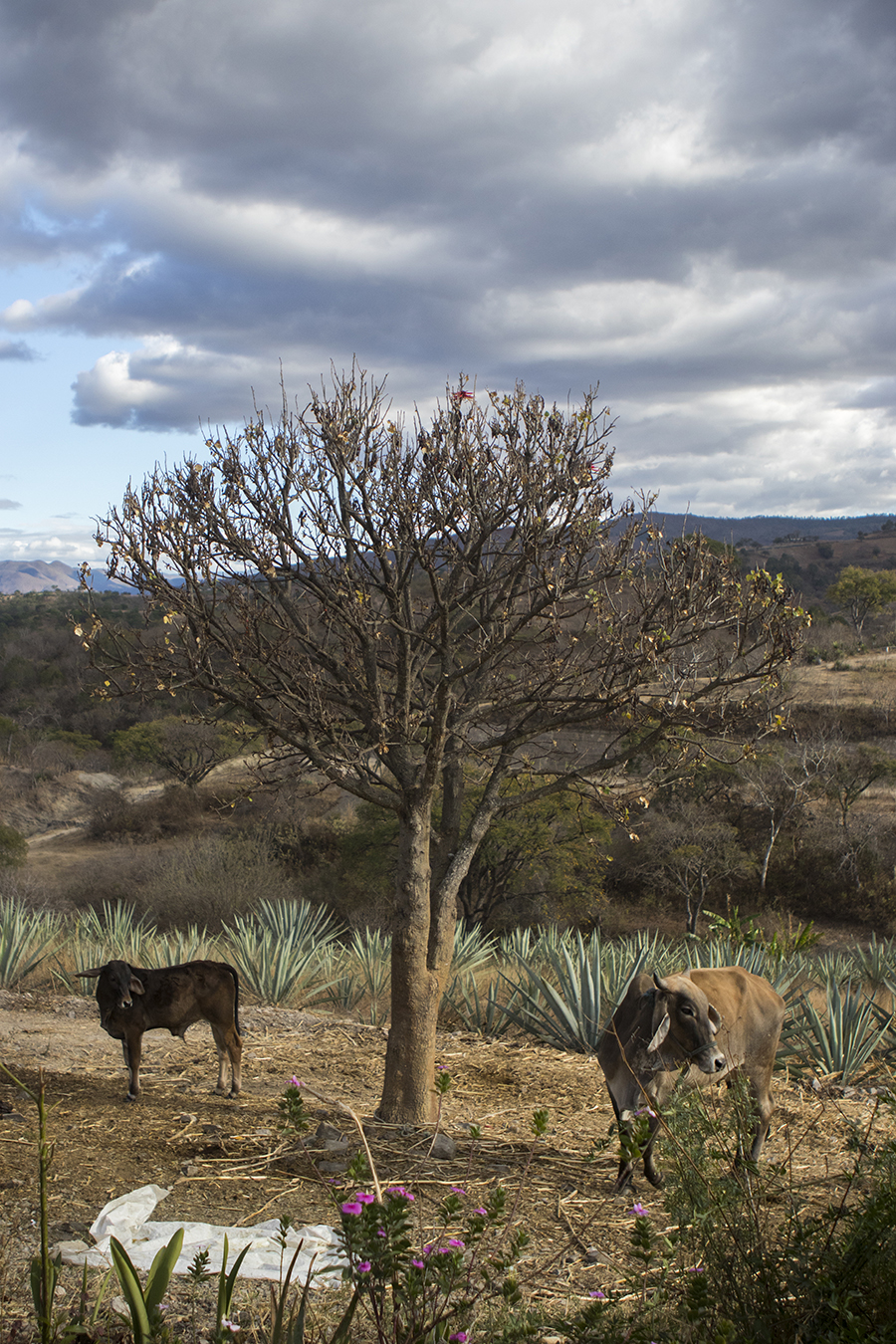 My favorite species, Tobala
On day three we met our new friend Asis Cortez. He took us on a tour of couple of his palenques in Santiago, Matatlan that produce for Nuestra Solidad, El Jolgorio, and Agave de Cortez. He gave us pulque that his family made, took us to a bomb lunch, and again drank copious amounts of mezcal. By this time our group had expanded and unfortunately I sat my camera down for a lot of the day. After the palenques we headed a couple hours out of town to natural hot springs and continued to......... drink mezcal
Asis Cortez sampling us on many of his varietals of El Jolorio and Nuestra Solidad
Our driver and his michalada